JA Inspire Virtual Statewide Alaska Career Fair for Middle & High School Students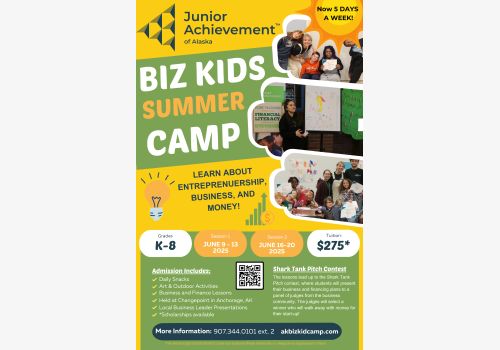 Career Exploration for Middle School & Hiring Event for High School
Event Completed!

When: Tuesday, March 02, 2021
Where: Alaska
Time: 7:30 AM AKST
Why JA Inspire?

Not all students receive career mentorship at home or have access to all the career options that are available to them. The JA Inspire Virtual Experience gives students the opportunity to see themselves in a career path. Students get to learn about careers from caring mentors in time to plan their high school coursework, have a better path to success, and a pathway out of generational poverty.

For businesses, this is your chance to build your future workforce through experiential and hands-on learning. You get to ensure that the skills you need in your employees are the skills that are taught to your future hires.
Need More Information?
For more information about this event, please
contact us!