JA of Alaska Events
At JA of Alaska, we host several events throughout the year to raise money to support our programming. These events also engage the community in our efforts to reach students! Whether you'd like to get involved on an individual level or as a business through event sponsorship, we offer several ways for you to support our work while having a great time!

2023 AK Business Hall of Fame Laureate Nomination Form
Happening Now!
When: Thursday, January 20, 2022 - Thursday, January 26, 2023
Where: Anchorage, AK
Time: 12:00 AM AKST
Nomination form for 2023 event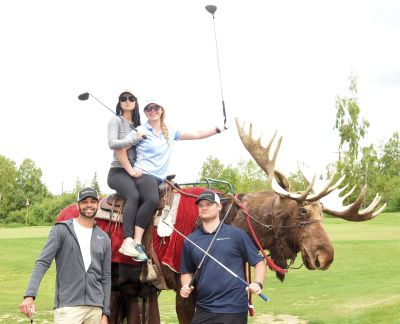 34th Annual Mark Eliason 3-Club Scramble Golf Classic & Pebble Beach Raffle Ticket Purchase Site -Click Register to purchase tickets online
When: Tuesday, June 21, 2022
Where: Moose Run Creek Golf Course
Time: 7:00 AM AKST
Join us for a day on the greens in this fun, unique format for a golf classic. Registration fees are $800 per foursome / $200 per golfer and include green fees, cart rental, golfer gift, breakfast and lunch, and a chance to win a Lexus and many, many more prizes!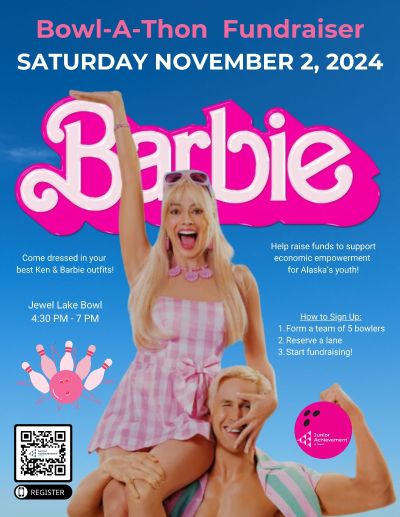 Junior Achievement Alaska Bowl-a-Thon
When: Saturday, November 05, 2022
Where: Jewel Lake Bowl
Time: 4:30 PM AKST
Join us for the annual Bowl-A-Thon, benefiting Junior Achievement of Alaska and over 100 schools statewide! Lace up your bowling shoes and get ready to have fun, win prizes, and network with 130 business leaders all while raising funds for local K-12 students
PAST EVENTS
These JA Events have already taken place, but they will be back! If you would like to learn more about them, please contact us!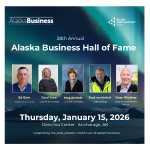 COMPLETED
When: Thursday, January 20, 2022
Where: Dena'ina Civic and Convention Center
Time: 5:30 PM PST
In this prestigious event, Alaska Business and Junior Achievement of Alaska will be honoring influential, visionary leaders from the business community that have made a significant impact on Alaska's economy, created new opportunities, and elevated the educational landscape for youth in their communities in regards to financial literacy, workforce readiness, and entrepreneurship.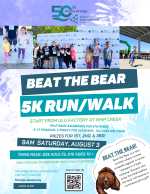 COMPLETED
When: Saturday, September 25, 2021
Where: Anchorage Area
Time: 12:00 AM AKST
Join us for a 24-hour family-friendly, app-based virtual scavenger hunt in the Anchorage area. Complete missions, answer trivia, and take "selfies" while competing against rival teams for fun prizes. Top teams will win cash prizes! Kids under age 5 are free. This is an app-based event and participants must have a personal smartphone or device to participate.

Support local businesses and raise money for programs that serve Alaska's youth - Junior Achievement of Alaska Inc. and Girls on the Run of Southcentral Alaska.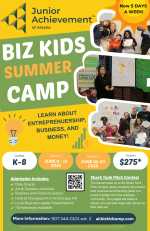 COMPLETED
When: Tuesday, March 02, 2021 - Thursday, March 04, 2021
Where: Alaska
Time: 7:30 AM AKST
Students are going virtual, so we are too! The JA Inspire Experience is 100% virtual! With the help of an online event platform, JA Inspire will happen entirely online in 2021. Our online platform will allow companies to design their virtual booth, hand out digital flyers, and allow for tons of videos to deliver this same critical information to students.

With the new online platform, you'll be able to impact more students than ever! With space no longer being an issue, as a booth sponsor, you will have access to:

- 1 full-day of 3,000 middle school students from 5 regions throughout the state
- Another full day of almost 3,000 11th and 12th grade students from 5 regions throughout the state
- An evening session for local adult job-seekers right here in your employment area

You can triple your business' exposure at JA Inspire Virtual 2021. Here, you can inspire AND hire the future of your business.

The workforce is changing. You need employees that are adaptable and prepared to take your company your to the next level. Join hundreds of other business' from Alaska that are preparing for the future. Click the buttons below to learn more and register for the event!
We use cookies to provide you a personalized experience. How we do this is by analyzing user behavior on our site and sharing data with our advertising and analytics partners. You consent to our cookie policy if you continue to use this website.