Empowering Tomorrow's Female Business Leaders
Author: Kelsey Matzinger
Entrepreneurship
Published: Tuesday, 17 Oct 2023
---
Sharing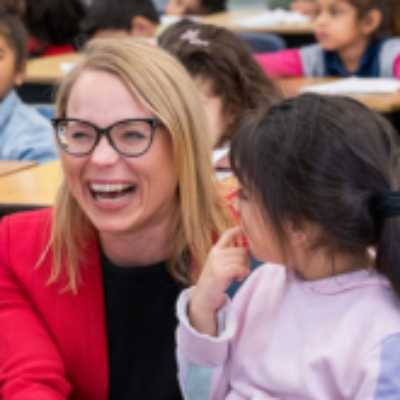 Image caption: Our programs, often delivered by volunteers and educators, serve as a bridge between classroom learning and real-world experiences.
In an ever-evolving world where women's empowerment and entrepreneurship are gaining momentum, organizations like Junior Achievement (JA) are playing a vital role in shaping the future of our global economy.
Junior Achievement (JA) has been a beacon of hope for countless young minds around the world. Established in 1919, our mission is to empower students with the knowledge and skills needed to manage their finances, plan for their careers, and develop an entrepreneurial spirit.
Our programs, often delivered by volunteers and educators, serve as a bridge between classroom learning and real-world experiences. Students engage in hands-on, experiential learning, developing a deep understanding of business concepts, financial literacy, and entrepreneurship. This foundation paves the way for many to explore their entrepreneurial potential.
One of the notable features of JA is its impact on underrepresented groups, including women. By providing equal opportunities and resources to young girls, we are actively contributing to narrowing the gender gap in entrepreneurship. Our organization helps young women realize their full potential, thereby fostering the growth of the next generation of female business leaders.
JA's Global Reach
Junior Achievement is a nationwide organization with a presence in over 100 offices as part of a global organization. This extensive reach allows it to impact diverse cultures, providing opportunities for both urban and rural youth. By expanding our influence, JA is empowering more young women to explore entrepreneurship and develop the skills needed for success in the business world.
Breaking the Glass Ceiling
Over the past few decades, women have made significant strides in the entrepreneurial landscape. From launching startups to leading Fortune 500 companies, women are breaking the glass ceiling and showing that they can excel in traditionally male-dominated fields. According to the Pew Research Center, "The share of women CEOs of Fortune 500 companies reached an all-time high of 10.6% in 2023, with 53 women heading major firms."
Women CEOs in Fortune 500 companies:
1995: 0%
2003: 1.4%
2013: 4%
2023: 10.6%
However, challenges and disparities still exist.
While progress has been made, women entrepreneurs continue to face several challenges. These include limited access to capital, gender bias, and the need to balance work and family life. The gender gap in entrepreneurship remains a concern that needs to be addressed.
The presence of successful female entrepreneurs and leaders is crucial for inspiring and mentoring the next generation of women entrepreneurs. They provide not only inspiration but also practical advice and guidance. We at Junior Achievement recognize the value of these role models and actively incorporate them into our programs.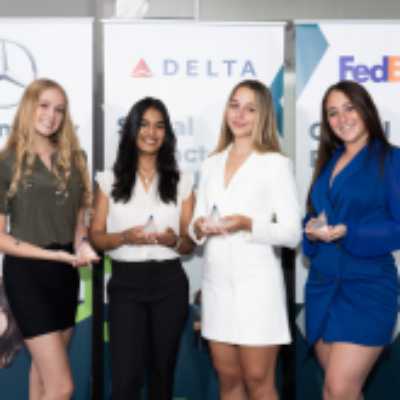 JA's Role in Empowering Women Entrepreneurs
We understand that to foster women entrepreneurs, we need to be a part of the solution. By equipping young women with the knowledge, skills, and support they need, we are creating a pipeline of future female business leaders.
Our programs are designed to be interactive and hands-on, providing students with real-world business experiences. Young women participating in these programs learn about finance, entrepreneurship, and other key business concepts through practical exercises, which empower them to confidently explore their entrepreneurial ambitions.
Entrepreneurship is often characterized by calculated risks. Our programs encourage students, regardless of gender, to embrace risk-taking in a safe and supportive environment. This fosters a culture of entrepreneurship where young women can develop the courage to follow their business dreams.
One of the significant ways JA empowers young women is by exposing them to female role models. Through our extensive network, we connect students with successful women entrepreneurs and business leaders who serve as mentors and sources of inspiration. This direct exposure is invaluable for students who may not have seen women in leadership positions in their immediate surroundings.
Junior Achievement serves as a beacon of hope for aspiring women entrepreneurs, providing them with the knowledge, skills, and inspiration to succeed in the world of business. By fostering a culture of entrepreneurship, encouraging risk-taking, and exposing young women to female role models, JA empowers the next generation of female business leaders.
As we look ahead, the impact of JA on women entrepreneurs is undeniable, and the world can expect to see more women shattering the glass ceiling and achieving great success in the business world.